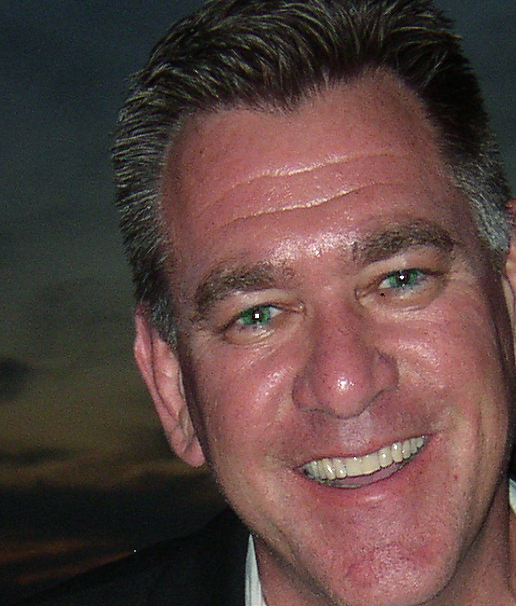 DENTIST/OWNER - Benjamin Berschler, DMD
Dr. Berschler has brought over thirty years of dental practice experience to Downtown Phoenix, opening in Feb. 2010.
Graduating from the University of Maryland, BS 1980, The Rutgers School of Dental Medicine ( formally the University of Medicine and Dentistry of New Jersey) in 1984 and continuing to a residency program at Flushing Hospital and Medical Center in Flushing NY in 1985, he has opened a six-chair state-of-the-art dental practice. Dr. Berschler has treated thousands of patients in his career and brings that level of comfort to his new practice in Phoenix.


"I have given back to my community as a career-long participant in the Donated Dental Services Program in New Jersey. My level of professional business experience within my dental practice history will ensure your confidence in our practice."
I have active professional memberships in: American Dental Association (ADA), Arizona Dental Association(AZDA), and Central Arizona Component (CADS).
Dr. Berschler is certified with the FBI/NCIC to assist law enforcement in dental coding for identification of missing and unidentified persons.
I am also resident of Downtown Phoenix as well, enjoying all that our beautiful city has to offer.
My two daughters have graduated from Arizona State University in Tempe as Education and Political Science Majors.
_________________________________________________________________________________________________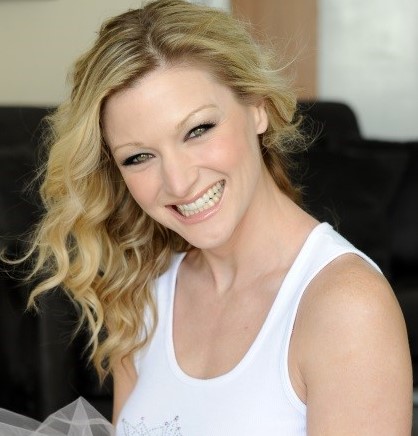 ASSOCIATE DENTIST - Laura Sibrava, DMD
Dr. Laura Sibrava is excited to join the Downtown Phoenix Dental team.
After growing up in Chicago, Dr. Sibrava attended the University of Maryland to study Microbiology and Fine Arts. After completing her Bachelor's Degree, Dr. Sibrava worked as a dental assistant for several years in Oral Surgery, Orthodontics and Periodontics. In 2006, Dr. Sibrava then returned to school to complete her Masters of Biomedical Sciences, followed by Dental School at Midwestern University here in Glendale, Arizona. Dr. Sibrava worked on the Navajo and Apache Reservations and served as the Chief Dental Officer for Hidalgo Medical Services in Southwest New Mexico. Happy to return to the valley and life with her husband, Dr. Sibrava looks forward to making bigger and brighter smiles throughout Phoenix.
Dr. Sibrava is proud to have received service awards from Arizona Alliance of Community Health Clinics, American Association of University Women, and Junior Achievement of America. She holds membership with American Dental Association, Arizona Dental Association, American Academy of General Dentistry and American Academy of Implant Sciences.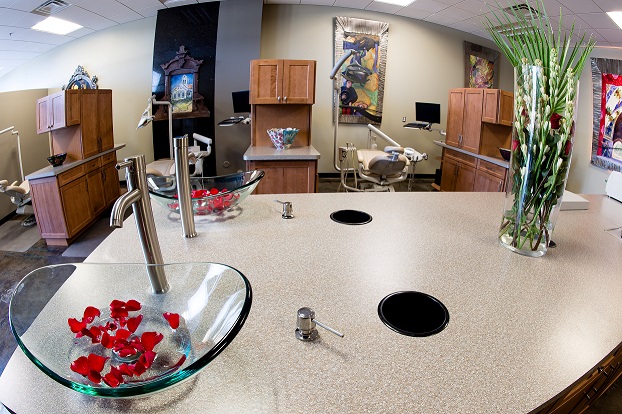 _________________________________________________________________________________________________________________________________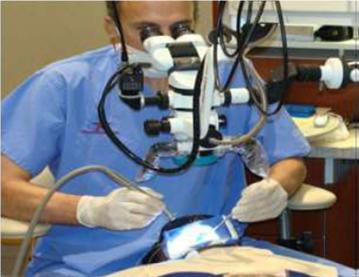 ENDODONTIC SPECIALIST - Michael Thompson, DDS
Dr. Thompson trained in the US army to become a Endodontic Specialist after going to the University of Illinois for his DDS degree. He lives in the west valley with his wife and 2 daughters. He enjoys music and family time. Dr. Thompson is available every Wednesday from 7AM-12PM in our office.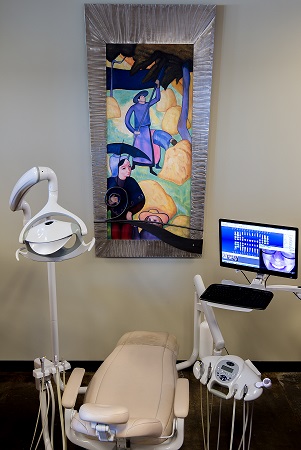 _________________________________________________________________________________________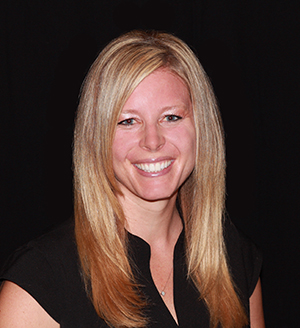 ORTHODONTIC SPECIALIST - Aubrey Young, DMD
I am passionate about orthodontics and helping people feel confident about their smiles and overall health. I have been affectionately caring for patients in the field of dentistry for two decades.
My journey in dentistry began in Northern Utah where I received a Dental Assistant Certificate from Bridgerland Applied Technology Center in Brigham City, UT. I graduated Summa Cum Laude with a Bachelor of Science in Dental Hygiene from Weber State University in Ogden, UT where I practiced as a dental hygienist for 10 years.
Finally pursuing my dream of being an orthodontist, I moved to Las Vegas to study dentistry at UNLV. I graduated with a Doctorate of Dental Medicine with the honor of being named Valedictorian of my dental school class. I attended UNLV Orthodontics and Dento-facial Orthopedics for 30 months of specialty training in Orthodontics, and received my Masters of Oral Biology defending my thesis in the field of stem cell research. I have been practicing orthodontics in the beautiful Phoenix valley since February 2015.
I have always given back to my community including volunteering as a dental assistant in the Migrant Center of Utah; serving as a dental hygienist in various clinics in Utah for the under privileged; teaching as a dental health educator in many different venues; and doing non-profit volunteer work as a dentist at UNLV Children's Clinic and Give Kids a Smile. I feel abundant gratitude for my opportunity to be educated in the dental profession. I look forward to many more years of sharing my knowledge and skills within our community.
I embrace life with the same enthusiasm as I embrace the field of dentistry. I am a mother of two sons ages 12 and 10. I love spending time with them doing everything they find interest in, including skateboarding, skiing, hiking, biking, swimming, watching movies, going to museums, playing sports in the park,and traveling.I enjoy the quiet of yoga and reading a good book. Above all, I cherish my time with family and friends and envision this as the heart of life.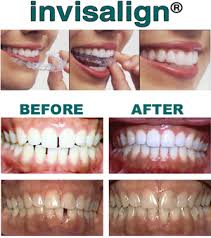 ___________________________________________________________________________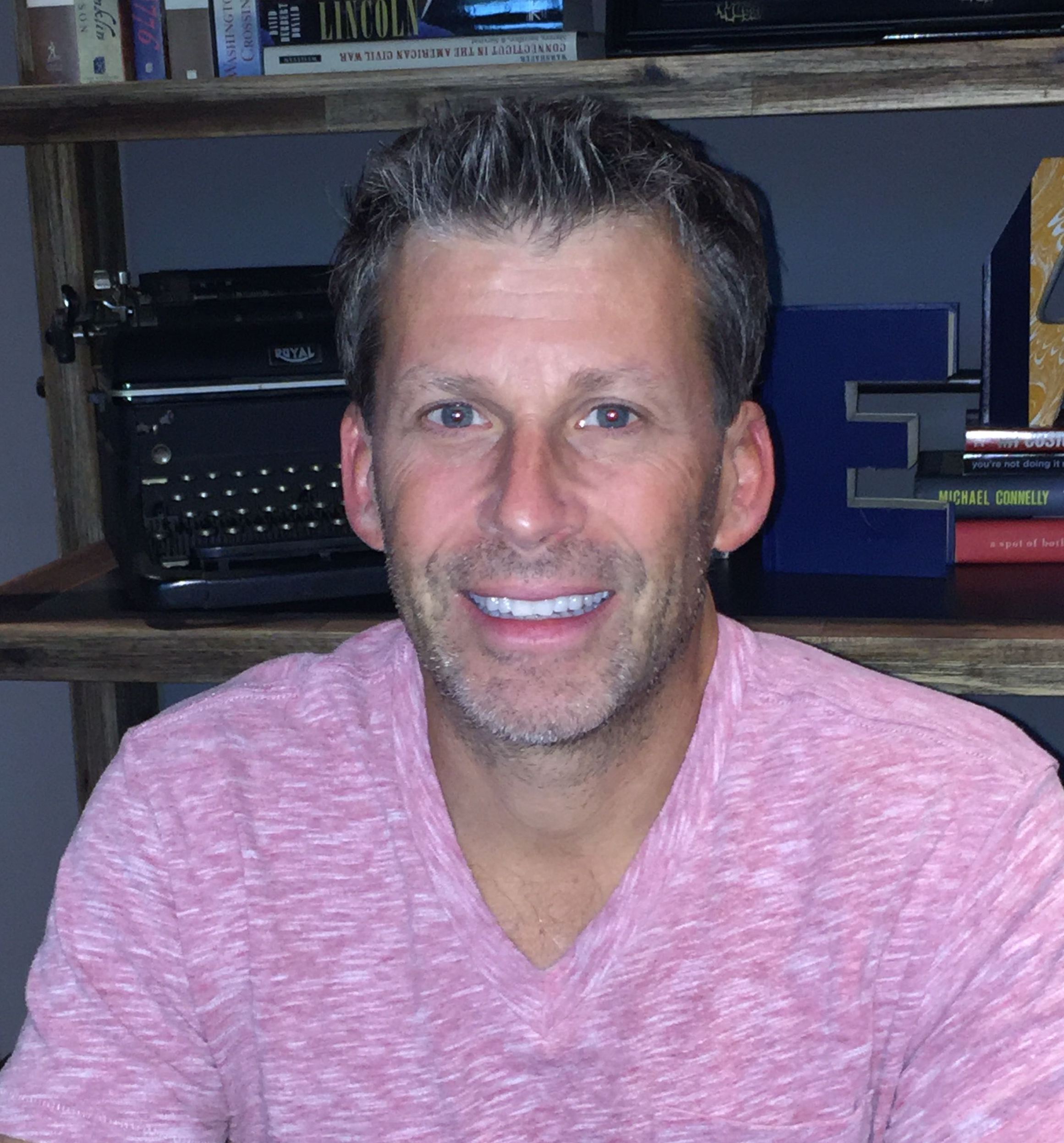 PERIODONTAL SPECIALIST - Neil Zachs, DDS
Dr. Zachs is a Periodontist, which is a dental specialist that focuses on the structures that are involved in the support of your teeth. He not only performs traditional periodontal procedures aimed at saving your dentition, he also does different types of soft tissue grafting procedures to treat "gum recession", as well as being very proficient in the surgical phase of dental implant placement. He has placed approximately 10,000 implants during his career.
Dr. Zachs earned his DMD from the University of Connecticut School of Dental Medicine in 1992. He then went on to a 3 1/2 year surgical residency in Periodontics at the University of Nebraska Medical Center in Lincoln, NE. While there, he also earned his Master of Science (MS Degree) in Oral and Maxillo-Facial Radiology.
After his residency, Dr. Zachs went on to private practice in New Jersey for just over 20 years. He resides in Scottsdale with his wife Lisa. They have 2 beautiful daughters.
____________________________________________________________________________
BUSINESS MANAGER - Robin Maloney
Robin comes to our dental practice with several years of dental and technical experience. She has been here since the beginning with Dr. Berschler. She is an Arizona native and has a wealth of dental insurance knowledge and management skills. She and husband Scott have 5 beautiful children together. In their free time they enjoy spending time with their children either camping, watching sports, or catching the latest movie. For the last 5 years, Robin has been involved with the Central Arizona Dental Society's Arizona Mission of Mercy event as a lead volunteer (www.azmom.org).

____________________________________________________________________________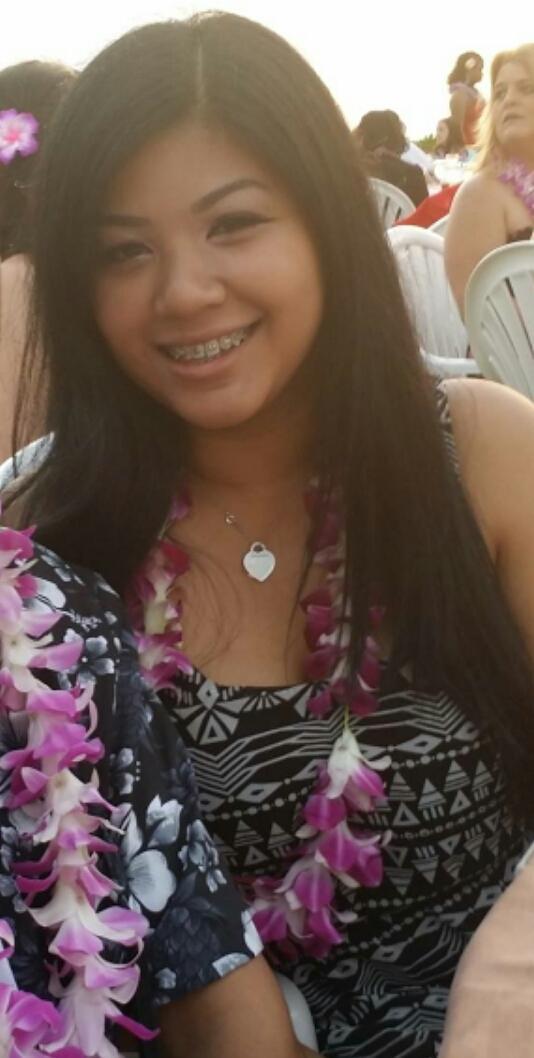 FRONT OFFICE COORDINATOR - Kristan Dysysavath
Kristan comes to our practice with both front and backoffice experience. She decided to go into dentristry after being an orthodontic patient, and decided this is where she wants to be. Kristan lives in Surprise, AZ with her husband Viet and 2 boys. She is an Arizona was born and raised in Arizona. When time permits, Kristan would love to become a world traveler!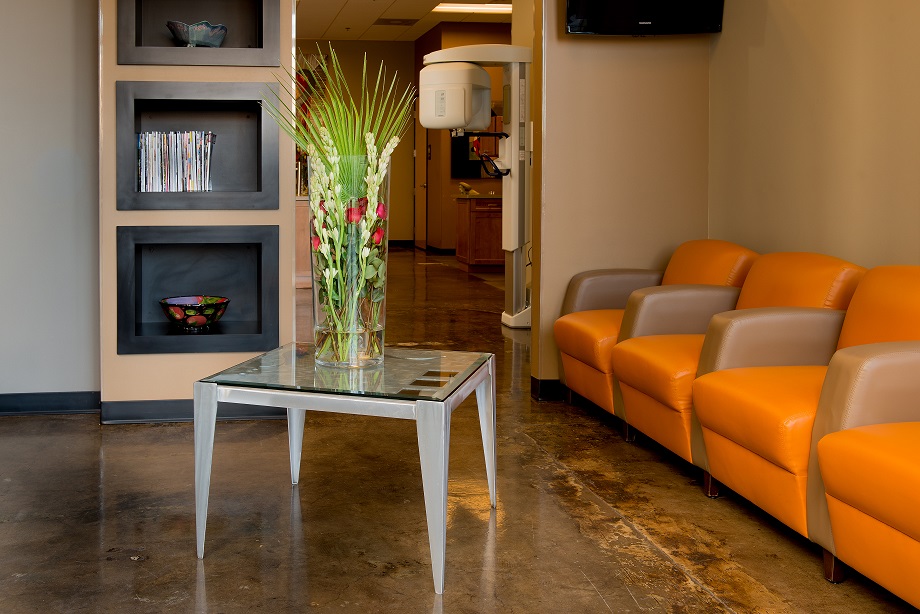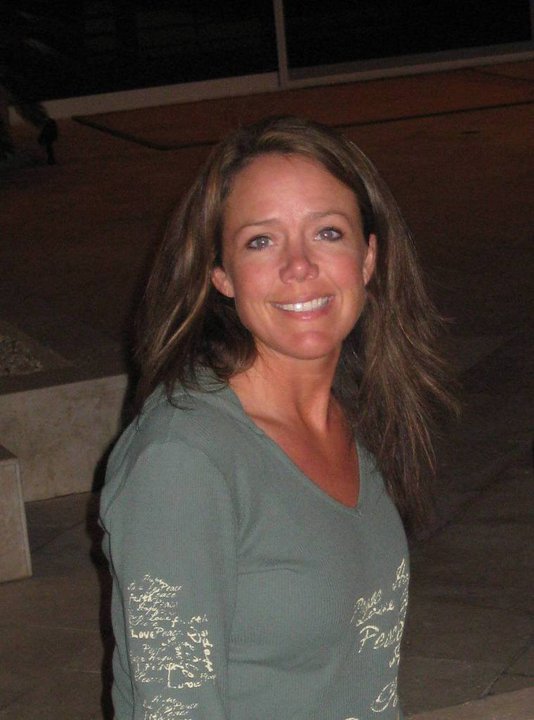 REGISTERED DENTAL HYGIENIST- Audra Cox
Audra grew up in the Midwest, and comes to us with just over 20 years of dental experience. She received her AAS degree in Dental Hygiene from Des Moines Community College, and then went on to complete her BS degree in Human Nutrition from ASU. She is the proud mom of one college-age son. She enjoys competing in triathlons; trail running, backpacking, hiking and camping. She has an extreme love of the outdoors and exploring different parts of the southwest.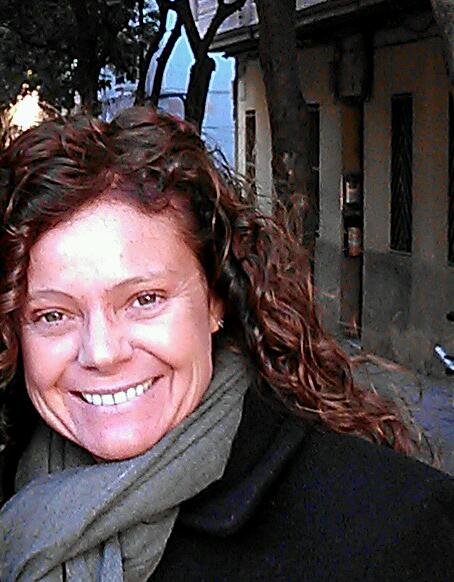 REGISTERED DENTAL HYGIENIST- Lori Moriarty
Lori grew up in Massachusetts and has recently relocated to Downtown Phoenix. She has over 31 years of dental experience. She received her A.S. degree in Dental Hygiene from Springfield Technical Community College. She is a proud mom of four college age children (2 girls 2 boys); three on the east coast and one here at ASU. She enjoys hiking, traveling and exploring AZ with her Fiancé and standard poodle; then sharing these great finds with her children when they visit.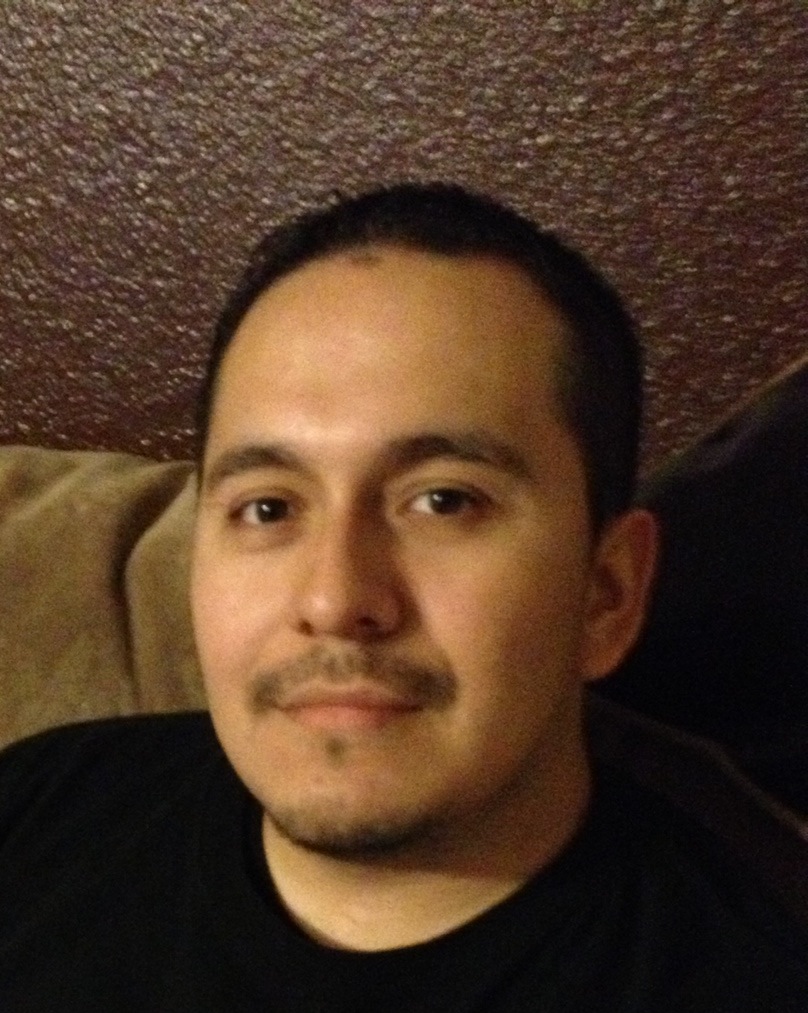 DENTAL ASSISTANT - Daniel Roman

Danny was raised and has lived in the valley since 1989. He graduated from Arizona College of Allied Health for dental assisting. He brings over 10 years of experience and has a continuous passion for what he does. He's been married for 5 years to his high school sweetheart. They have a 2 year old baby boy and expecting another boy in late October. He loves spending time with family, swimming, and watching movies. He is a huge fan of football and enjoys spending hours getting his fantasy football team ready each week.
---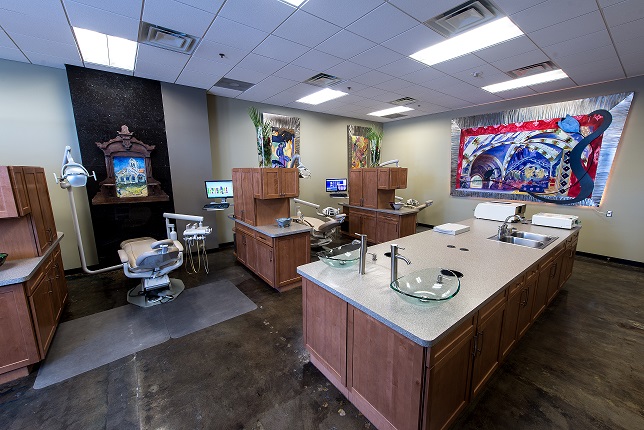 ---
Downtown Phoenix Dental
602-626-7952
111 West Monroe Street, Ste.131
Phoenix, Arizona 85003
Van Buren Light Rail Station
FREE garage valet parking